Ladismith Tourism Bureau - Klein Karoo, South Africa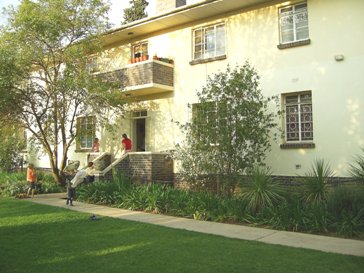 This school hostel was inaugurated on 25 February 1956 and named after C J Langenhoven, the famous Afrikaans author and poet, who was born in the Hoeko Valley. Normally offers accommodation in 3 rooms, but is available for large groups during special events.
Location: Town. 1 Queen Street
Type: BED ONLY (meals on request)
Accommodation: 3 double rooms, each with 2 single beds. Shared ablution facilities
Contact: Annamarie Rall
Tel: +27(0)28 551 1225
e-mail: This e-mail address is being protected from spambots. You need JavaScript enabled to view it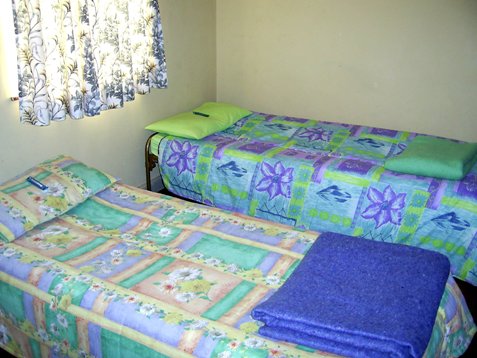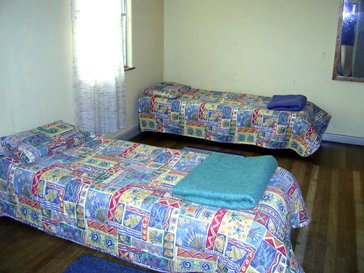 | | | | |
| --- | --- | --- | --- |
| Welcome to Ladismith Tourism | | | |

Here you'll find loads of information about Ladismith, a town in the Klein Karoo, South Africa and not to be confused with the Ladysmith in Kwa-Zulu,

Read more...

| | | | |
| --- | --- | --- | --- |
| Passes and poorts around Ladismith | | | |

 To reach Ladismith, the traveller will invariably have to negotiate either a pass or a poort and the town is surrounded by the wonderful and varied scenery these offer.

 Seweweekspoort

Almost directly opposite the turn-off to Amalienstein, a  21km road heads into the Klein Swartberg to Seweweekspoort.  It was used by earlier farmers to penetrate the Great Karoo. It is 17km long and very rugged, the scenery wild and frequently the slopes or spurs of the mountain leave a narrow pass just broad enough for the stream to find a passage, while precipices of naked rock tower like walls on both sides.  The poort is dominated on the western side by the Seweweekspoort peak, at 2352m the highest in the Klein Swartberg as well as the Western Cape.

Read more...

| | | | |
| --- | --- | --- | --- |
| Ladismith - what you need to know | | | |

Ladismith (550m) nestles at the foot of the Klein Swartberg mountain range in the Klein Karoo. Situated on Route 62, it is linked by tarred main roads to all major centres, including Cape Town (320km), Oudtshoorn (100km), Montagu (139km), George (160km), Mossel Bay (185km) and Port Elizabeth (420km).

Ladismith is one of the four towns which falls under the municipal name called Kannaland. Kannaland is divided into Van Wyksdorp (www.vanwyksdorp.com), Ladismith, Zoar/Amalienstein and Calitzdorp(www.calitzdorp.org.za)

An impressive mountain peak called Towerkop (2198m) looms above Ladismith. Local legend has it that a witch, flying overhead, struck the peak in anger with her wand because it obstructed her passage over the mountain. Her anger resulted in Towerkop's unique appearance - the peak is split in two.

 

Read more...
Copyright © 2016 Ladismith Tourism Bureau - Klein Karoo, South Africa. All Rights Reserved.